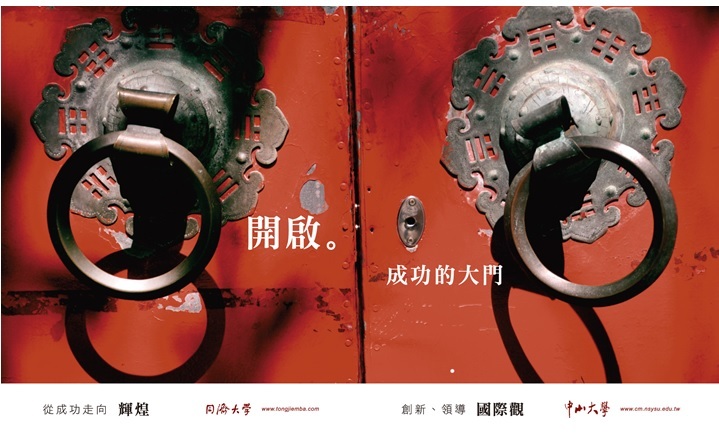 ~Introduction~
  The growing integration of human resources and the market in Mainland China, Taiwan and Hong Kong has become an inevitable trend. Meanwhile, advantages as enjoyed by service and hi-tech manufacturing industries in Taiwan are confronted with both challenges and opportunities brought by rapid growth in the Chinese market. In particular, many global manufacturers in Taiwan have been intensively integrated with supply chains in the US, China and Hong Kong.
  To follow the trend for the integration of a hi-tech network in Taiwan and Mainland China, EMBA of Tongji University and the College of Management of National Sun Yat-sen University have jointly launched the EMBA Cooperation Project. The project aims to satisfy increasing conditions of senior business managers in Mainland China and Taiwan for the life-wide learning, talents cultivation and manufacturing consulting, and ensure the performance of the Economic Cooperation Framework Agreement is substantial in order to reach the goal of Taiwan's industrial upgrading.
  The Tongji-NSYSU CSEMBA, jointly launched by Tongji University and National Sun Yat-sen University, plays an important role in academic exchanges between Mainland and Taiwan and is expected to incorporate business practices in the Asia-Pacific region into the course, and provide professional management knowledge and practice as required by economic development in Mainland China and Taiwan.
~PROGRAM AWARD~